There is often more to the eye than one can see when it comes to weight room design and planning.  Many times the gym planning process involves the coordination of multiple parties from general contractors, to administrators, to vendors, or even coach to coach input.  Our team of experts has pieced together a short list of bullet points for you to take into account when leading a facility upgrade or renovation.  
Space Allocation

An accurate depiction of square footage for the room you are planning for is extremely important.  Whether this be a new building or an existing building being renovated, you have to know what you are working with. Architectural blueprints as well as hand drawn physical measurements can both give the same information when done appropriately.  A couple questions to consider here:

Within this weight room, do you have any physical limitations such as low ceilings, structural pillars or HVAC systems to work around in the floor plan? 

Are there office spaces, storage closets, kitchen areas, or any other specialty areas we need to consider?

Will there be rubber and turf sections of the room? 
Training Program

 The goal of a well designed weight room or gym facility is to marry the allotted space to the strength and conditioning coaches unique training philosophies. This variable can be the most intricate part of the process because every coach will have their own in-season/off-season training programs for various sports teams. Each weight room facility is planned differently based on the athlete's training needs, coach's training philosophy and the physical training space available, therefore every project will have its own unique features and design.  
Timeline

An understanding of when this project will be installed will help develop the long-term vision and give tentative deadlines for planning, finalizing and procuring your equipment.  There can never be enough time in planning, it's typical to see a room being planned 1 or 2 years in advance. Lead times for manufacturers such as us will always have variability based on market demand for equipment.    
Room Access

Room access is often overlooked when it comes to weight room facility planning. This often affects the installation of your project.  Questions to consider for this topic:

How many doors give access to the room?

What size are the doors?

Is this room upstairs or downstairs?

Will there be any tight spaces to get to the room?
Budget

This variable is often unknown when beginning the planning process, however knowing this number allows you to plan properly and execute the best scenario for your weight room.  As Professional Guides, we can assist you in selecting and prioritizing your equipment and flooring to fit your budget.  On many occasions, needs supercede wants, however, through collaborative planning with our team we can meet your budget limitations and provide you with a full turn key weight room installation.  
Our Collaborative Planning Process allows you to prepare your project stress free by allowing our team to become your personal project manager.  The real-time planning and organization of thoughts gives you back time and clarity as a leader.  If you'd like to schedule a FREE CONSULTATION, please fill out this form.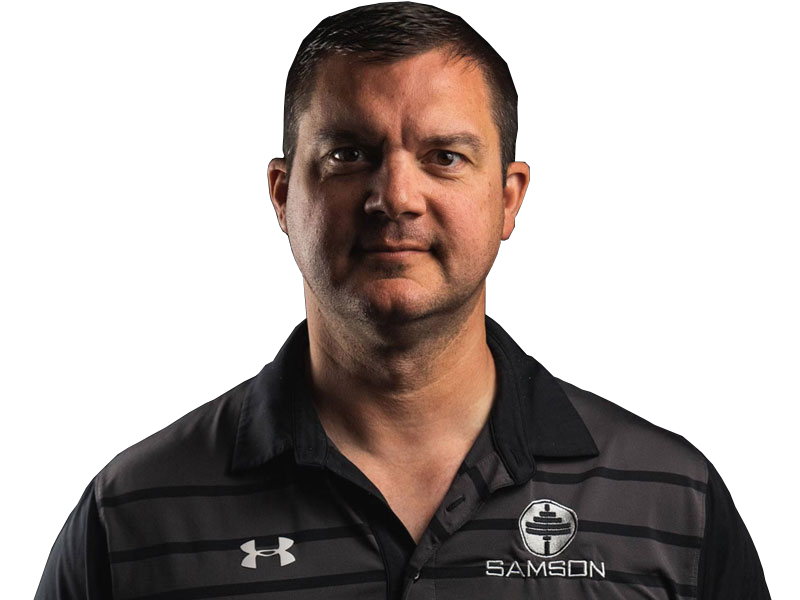 Email Sales Director, Scott Schroeder for your free layout consultation:
800-472-6766 ext 202
Director of Sales , Samson